Adobe InDesign CC course in business in Vancouver, B.C.
In today's fast-paced business environment, it's essential that your employees are equipped with the right skills and tools to excel in their role. One of these essential tools is Adobe InDesign CC, a powerful design and layout software that caters to various industries and business needs. I would like to emphasize the advantages of choosing a business course on Adobe InDesign CC, adapted specifically to your organization, compared to traditional master-class training.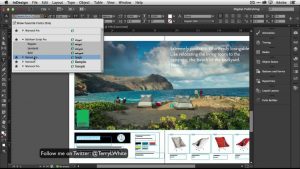 Learn Adobe InDesign CC in Vancouver and Surrey
In Adobe training collaboration in business Quebec and Lévis, content, and focus areas are tailored to your organization's unique needs, industry, and goals. This means your employees will learn the most relevant and practical skills for their jobs. In contrast, generic group classes may have a general scope that may not apply to everyone's individual needs.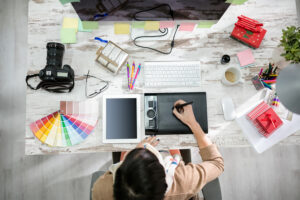 Personalized training on Adobe InDesign cc in Vancouver
The InDesign course at JFL-Media, will help you understand and be comfortable creating reviews, magazines, newspapers. Perfect for the graphics, in visual communication and much more.
Use of images and texts
Creation of brochures, books, magazines, magazines.
Learn to create vector objects.
Training Adobe InDesign in company, in group or private.

Improved team collaboration on Adobe InDesign
By engaging your employees in training Adobe InDesign enterprise collaboration, they can work together on concrete projects, foster a better understanding of each other's roles and improve teamwork. This collaborative learning experience is not available in group lessons regular meetings involving employees from different companies.
Company, private or group training.
Flexible training date according to your availability.
Variable training duration in 3-hour sessions.
Course adapted to your projects.
Our teachers will give you all the necessary tools.
A Adobe InDesign CC workshop in British Columbia tailor-made allows your employees to work on projects specific to their functions. For example, those in the architectural industry might explore creating professional architectural presentations, plans, and portfolios. Employees working on magazine layout can learn advanced typography, master pages, and grid systems. Those who focus on PDF creation can immerse themselves in interactive documents, forms and accessibility features.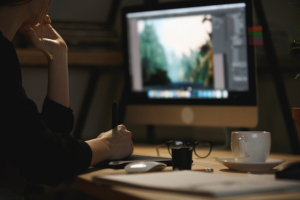 Advice and assistance from experts:
A private instructor with industry expertise will ensure your employees receive personalized attention and guidance, addressing their individual pain points and challenges. This level of support and mentorship is usually not available in generic group classes.
A collaborative business training on Adobe InDesign CC offers a more efficient, personalized and effective learning experience compared to standard group classes. By choosing a tailor-made workshop, your employees will acquire the skills and knowledge directly applicable to their functions, which will translate into increased productivity and a competitive advantage for your company.
Please do not hesitate to contact us if you have any questions or would like to discuss the possibility of arranging a custom Adobe InDesign CC workshop for your organization.