In Ottawa, the business world is evolving rapidly, and visual communication has become an essential pillar to stand out. There proficiency in Adobe Illustrator by your employees is not just an asset; it is a necessity. Our training Adobe Illustrator is designed to equip your teams with the skills needed to create stunning visual projects, from designing unique logos, to creating detailed infographics and creating eye-catching promotional materials.
By investing in this training, you allow your company to benefit from improved communication, with personalized visuals that perfectly reflect your brand and your values. More than just design tool, Illustrator becomes, in the hands of trained professionals, a real strategic lever to propel your messages and strengthen your presence on the market.
In Ottawa's competitive environment, giving your employees the ability to handle Adobe Illustrator with ease is a decisive step forward in advancing your communications and solidifying your brand image.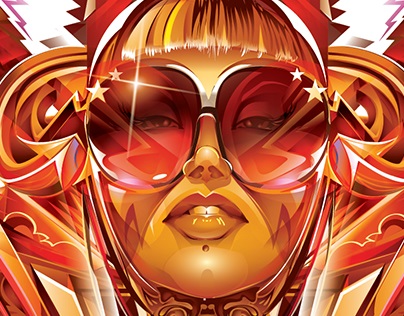 Workshop specializing in logo or illustration creation with Adobe Illustrator in Ottawa
Specialized Workshop in Ottawa: Master Creating Logos and Illustrations with Adobe Illustrator
Discover the subtle art of vector drawing in our specialized workshop in Ottawa, dedicated entirely to logo design and illustrations thanks to Adobe Illustrator. Immerse yourself in the advanced techniques of vector design, an essential skill in the graphic domain of today.
Why choose this workshop?
1. Depth and Accuracy: Break down each step of the creative process, from the conceptualization of an idea to its vector realization, through the choice of colors, shapes and typography.
2. Advanced Techniques: Learn the tricks and methods that will make your designs stand out, whether through the use of specific Illustrator tools or composition techniques and of layout.
3. Practical Application: Our workshop is practice-oriented. You will have the opportunity to work on concrete projects, under the guidance of experienced trainers, in order to solidify your skills and produce works of which you will be proud.
4. Local Context: Being based in Ottawa, we understand the specific needs of the region. that you wish create a logo for a tech startup, government institution or local business, our training is tailored to meet local market requirements.
Mastery of vector drawing and the creation of logos and illustrations is more than a skill: it is a major asset for all designer or professional communication. Join us for this intensive workshop and turn your creative vision into impactful vector artwork with Adobe Illustrator.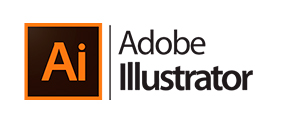 Our Adobe Illustrator CC Courses in Ottawa and Gatineau: The Power of Vector Drawing
In Ottawa and Gatineau, our Adobe Illustrator CC course open the doors to an inexhaustible creative world thanks to vector drawing. This revolutionary technology creates high-quality illustrations and graphics, while providing countless benefits. Our courses are designed to enable our students to master this powerful application and take advantage of its advanced features.
the vector drawing, at the heart of Adobe Illustrator CC, has many advantages. It enables the creation of highly scalable and resizable images without loss of quality, which is essential for professionals. graphic design. In addition, the precision of curves and lines guarantees exceptional sharpness, ideal for the logos, technical illustrations and much more.
Our courses emphasize hands-on learning, guiding our students through real-world projects that strengthen their understanding of vector drawing. Whether you want to create professional logos, artistic illustrations or some graphics for the web, our training give you the skills needed to excel in the world ofAdobe Illustrator CC.
Providing our students with the opportunity to master this valuable skill is an investment in their careers. THE vector drawing is essential in many sectors, from graphic design to the creation of marketing materials. Ottawa and Gatineau are full of professional opportunities, and our Adobe Illustrator CC course prepare them to succeed in this ever-changing creative world.