Adobe Illustrator course South Shore of Montreal and North Shore
If you're looking for corporate training on Adobe Illustrator CC in the Montreal area, you've come to the right place. Our professional Adobe Illustrator training is designed to help businesses improve their graphic design skills and create visually appealing designs. Our qualified instructors will provide comprehensive training in the tools and techniques needed to use Adobe Illustrator effectively. Whether you are new to or experienced in using this software, we can customize the training to meet your specific needs. Contact us today to learn more about our Adobe Illustrator training in Montreal and how it can benefit your business.

Learn Adobe Illustrator in business in Longueuil and Laval
Create richly colored graphics with the software Adobe Illustrator CC in Quebec. Learn how to make logos, posters and elements for the web, thanks to vector drawing and Illustrator.
Vector drawing creation workshop on Adobe Illustrator Corporate continuing education in Montreal
Bring the student to understand and use Adobe software effectively, this course Illustrator, for graphic design projects intended for printing, website or at the video.
Business courses on Adobe Illustrator CC, logo creation, advertising, design in Montreal, Laval and Longueuil
. Fundamentals ofIllustrator
. Vector and bitmap graphics
. The workspace in Illustrator
. Tools and functions
. Simple shapes
. Direct selection
. Graphic Styles
. Notion of object in Illustrator
. Stacking order
. Hiding and Unhiding Objects
. Text manipulation
. Free, curvilinear and captive text
. Colonization
. Text vectorization
. Perspective effects
. Coloring
. Explore different formats for the web or print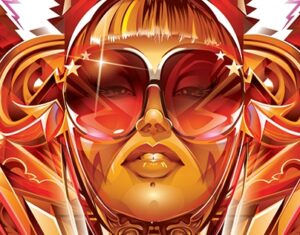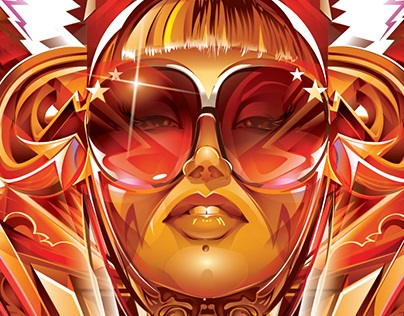 Training Adapted to your entrepreneur and corporate needs on Adobe Illustrator CC South Shore and North Shore of Montreal
the Illustrator course is based on a personalized approach that takes into account your achievements, your skills and what you want to learn.
Adobe Illustrator training that meets your business needs and develops with your projects. Our training is offered on your projects and your ideas, our graphic designers will help you accomplish your ideas using Adobe Illustrator.
This particular course really meets your needs and offers the possibility of deepening your knowledge in this training Illustrator, at your own pace. The schedule is planned according to your availability. Contact us if you want to learn with us!
Of course, here is a comparison table between the advantages of a collaborative company training, a standard heterogeneous group training and a homogeneous group training:
| Benefits | Collaborative business training | Standard heterogeneous group formation | Formation of a homogeneous group |
| --- | --- | --- | --- |
| Collaboration | Learners work together to solve problems and share ideas, which promotes creativity and critical thinking | Learners can learn from different perspectives and experiences, but may struggle to work together due to differences in skill level | Learners can work quickly because they have similar skills, but this can lead to a lack of diversity of ideas |
| Adaptability | Training can be tailored to specific business needs and individual employee roles | Training can be tailored to different skill levels, but may take longer and require more resources | Training may be easier to plan as learners have similar skills, but may not be tailored to individual needs |
| Commitment | Learners can be more engaged with the training as they can see how it is relevant to their job and business | Learners may be less engaged if the training is not appropriate for their skill level or if they do not see how it is relevant to their work | Learners can be more engaged as they are comfortable with the skill level of other group members |
| Individualized learning | Learners can benefit from individualized learning, as training can be tailored to their specific needs | Learners may find it difficult to follow if the training is too advanced for them or if they don't have enough time to absorb the material | Learners may not have as many individualized learning opportunities because they have similar skills |
Contact