3D architecture training on SketchUp and rendering in Ottawa and Toronto
When it comes to our SketchUp 3D training for a team of professional architects in a corporate setting, we take a structured approach designed to deliver the best possible results. We understand that each team has their own unique training needs and goals, which is why we start by conducting a thorough analysis of those requirements before creating a bespoke program tailored to their specifications. By taking the time to understand their particular skill level and the time available for training, we ensure that our program is both comprehensive and effective, providing a deep dive into SketchUp's 3D capabilities that will enable them to excel. in their career.
Training for architecture and design construction companies on Sketchup 3D modeling in Ottawa and Toronto
The 3D rendering training with SketchUp is delivered in a collaborative and corporate mode, which means that participants work together to learn and apply the concepts and techniques taught. Training sessions are interactive and hands-on, with team projects and hands-on exercises to allow participants to practice what they have learned.
3D modeling training SketchUp Ontario
We use a combination of live online classes and online training materials to ensure the best training experience. Attendees also have access to additional resources such as video tutorials, user guides, and technical support to help resolve any issues they encounter.
Developed by the publisher Last Software, SketchUp 3D is one of the most used software for 3D models. It is also a tool that is constantly being improved, which makes it important to follow training to better adapt to its new features. Even if it is one of the easiest software to use, its latest versions include interesting solutions that will help you succeed in your creations in 3D architecture. Whether it's a interior design, outdoor or industrial, this tool offers you a multitude of possibilities that you will discover during the training.

SketchUp 3D training is intended for what type of project?
The conception of real estate plans and designs
Architectural creations and urban planning
Achievements with 3D printing
The representation of cultural or historical sites
video game design
The creation of cinematographic works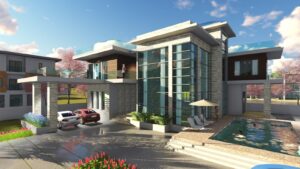 Understanding the SketchUp 3D Interface Course in Ottawa
Understand the software and its interface
Master all the toolbars and their functions
How to customize the tools according to your preferences
Discover construction styles, the use of layers and the realization of shadows in the realization of a exterior design
Understand basic functionality such as saves, shortcuts, restores, etc.
Learn the different stages of SketchUp
How to recreate objects to have a realistic 3D scene
Master the use of textures and materials to perfect a industrial design or interior
How to create objects such as woods, fences, vegetation, carpets, etc.
Learn light simulation techniques to get a virtual reality absolute
Techniques to accentuate the light according to the character of the project
Practices for visualizing the photorealistic rendering
A framework to know how to correct defects during a design
3D business coaching How to ensure the animation of 3D images on SketchUp?
Training workshops on how to create animations with modeled objects
Know the positions between the different scenes performed
Tips for making smooth animations
Discover the types of modeling in architecture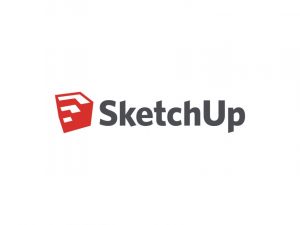 Workshop Enriching the potential of SketchUp in Toronto
How to make the most complex objects
Understand practices for inverting the shape of a model
Coaching on improving 3D animations
You should know that the SketchUp software includes hundreds of extensions that many users do not understand. With the training, you will not only create content in virtual reality, but also you will discover other extensions that will allow you to develop your imagination.
Sketchup 3D training in Ottawa is evaluated at the end to measure the success of the training and the progress of the participants. We also provide a detailed assessment report to the company to help identify areas where improvement is needed and to guide future training for the team.
Our SketchUp 3D training for a team of professional architects in business in collaborative and corporate training is designed to meet the specific needs of each company and to ensure a practical, interactive and effective training experience.