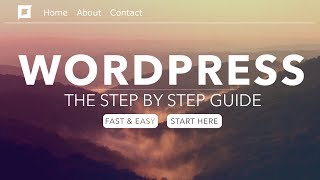 How to make a WordPress Website – 2018 – In 24 Easy steps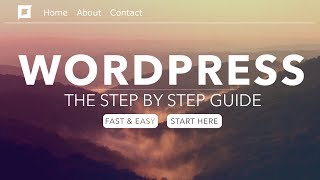 you will Learn how to create a website in 24 steps. Step-by-step without step is jumped. With the new template system, you have the most professional website the most popular platform (WordPress) in the whole world.
Learn to your domain name, hosting, WordPress, create your website, make a logo, and the best tips and tricks on your web site #1.
I hope you like it as much as me.
Visit the Tyler website templates and more: http://www.tyler.com
Visit Enmanuel Website to get help: http://icreateyoursite.com/
Time stamp:
1.) Introduction – 00:00:00
2.) You get a Domain And Hosting – 00:07:08 (using save code at the checkout)
3.) Install WordPress – 00:12:38
4.) Connection With WordPress – 00:15:08
5.) Change Password – 00:16:00
6.) You Remove The Plug-Ins – 00:16:23
7.) Change The Permalinks – 00:17:28
8.) Update Of The WordPress – 00:18:53
9.) Install Theme – 00:19:22
10.) The Posts And Pages – 00:21:28 Delete
11.) Edit The Title And Slogan, " 00:22:33
12.) Adding Pages To The Website – 00:23:47
13.) Edit-Menu-Navigation – 00:24:59
14.) The Home Page Of The House – 00:30:12 Set
15.) Add Content Of The Old – 00:31:15
16.) Elementor Plugin – 00:32:03 Install
17.) Create Your Website – 00:33:16
18.) You Create Your Page " About – 00:53:20
19.) You Create Your Page " Services – 00:57:39
20.) Create Your Contact Page – 01:10:28
21.) Create Your Logo – 01:17:01
22.) Create Your Footer – 01:19:50
23.) Create Your FavIcon – 01:25:00
24.) Log off – 01:27:39
Remember, have fun, and make your site :)
https://www.jfl-media.com/en/wp-content/uploads/2018/08/fyZ8pE.jpg
180
320
Jean-Francois Labrosse
https://www.jfl-media.com/en/wp-content/uploads/2018/12/training-adobe-corporate-media.png
Jean-Francois Labrosse
2018-08-28 01:11:11
2018-08-28 01:11:11
How to make a WordPress Website - 2018 - In 24 steps