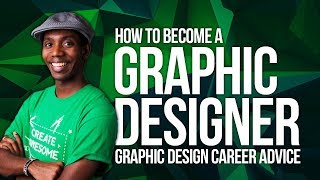 How to Become a Graphic Designer In 2018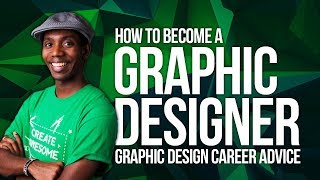 How to Become a Graphic Designer 2018
Becoming a Graphic Designer doesn't follow the same path as a decade ago. To Become a Graphic Designer you need strong communication skills, a grasp of the basics of marketing and you need to build your personal brand.
When I went to school for Graphic Design, the emphasis was all on your portfolio, and they lightly touched on having a website, social media was in its infancy and the iPhone wasn't invented yet.
Your Graphic Design Career, will not succeed or fail on the strength of your Design Portfolio alone, but on your ability to communicate, network, negotiate and your effectiveness and marketing and positioning yourself. That is how you get the job you want or the clients that can pay you what you're worth.
Now that I run my own Digital Agency and have to hire designers for task either internally or even for client projects, (we are a video marketing strategy firm, not a design agency), I have a greater appreciation for Graphic Design Career skills that traditional education doesn't focus on.
JOIN MY GROUP MENTORING PROGRAM FOR ENTREPRENEURS!
https://www.awesomecreatoracademy.com/store/Wtbg6kG3
INVEST IN BITCOIN WITH COINSBASE!
http://bit.ly/startcoinbasenow
CONNECT WITH ME ONLINE
http://robertoblake.com
Tweets by robertoblake
http://facebook.com/robertoblake2
http://periscope.tv/robertoblake
http://instagram.com/robertoblake
Disclaimers: all opinions are my own, sponsors are acknowledged. Links in the description are typically affiliate links that let you help support the channel at no extra cost.
https://www.jfl-media.com/en/wp-content/uploads/2018/09/ZBRUPX.jpg
180
320
Barbara C
https://www.jfl-media.com/en/wp-content/uploads/2018/12/training-adobe-corporate-media.png
Barbara C
2018-09-03 19:26:45
2018-09-03 19:26:45
How to Become a Graphic Designer In 2018