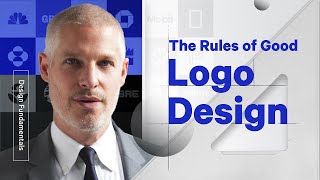 The 3 Rules of Good Logo Design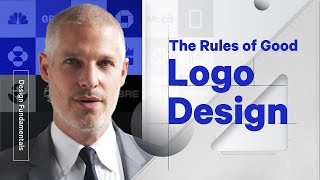 How do you design a good logo? What makes a logo great? How do you create a good logo? What are the rules and design principles behind logo design?
In this video, Sagi Haviv tells us his 3 tips for what makes a good logo:
1. Appropriate – logos should be appropriate in it's feeling.
2. Distinctive & Memorable – It has to be unusual enough to persist in our mind. It should pass the "doodle test."
3. Simple – It needs to be able to be produced in every pixel size.
When you strike the balance of these 3 things, you have a good logo.
Check out our full interview with Sagi here:
Chermayeff & Geismar & Haviv is the brand design firm behind many of the world's most recognizable trademarks. Since 1957, the firm has pioneered the modern movement of idea-driven graphic design across every discipline, specializing in brand identities, exhibitions, print and motion graphics, and art in architecture.
https://www.cghnyc.com
#logo #sagihaviv #createlogo
—
👉Subscribe: https://goo.gl/F2AEbk
👉See our Academy Channel: https://goo.gl/vB9zoP
Want a deeper dive? Typography, Lettering, Sales & Marketing, Social Media and The Business of Design courses available here:
https://goo.gl/bRt5qd
—
Love the content? Become a sustaining member for $5/mo today.
https://goo.gl/nwekfL
Our BOOKLIST:
https://goo.gl/onrdxr
Kits & Proposals:
https://goo.gl/mSjuWQ
Visit our website:
https://www.thefutur.com
FREE resources:
https://goo.gl/Qh6gHr
Mandarin (Chinese) Subtitles on UiiUii
https://uiiiuiii.com/?s=the+futur
—
We love getting your letters. Send it here:
The Futur
c/o Chris Do
1702 Olympic Blvd.
Santa Monica, CA 90404
USA
—
OUR AFFILIATE LINKS
Retro Supply Co.: http://bit.ly/2GW8gzR
Skillshare: https://goo.gl/YCo2uT
Amazon: http://a.co/7abg3DD
Creative Market: https://goo.gl/g4jlTE
Artlist: http://bit.ly/2uWdna7
—
Futur Podcast on iTunes: 🎙
https://itunes.apple.com/us/podcast/t…
Spotify: 🎙
https://open.spotify.com/show/5K96ryZ…
—
Host– Chris Do
Cinematography– Aaron Szekely, Mark Contreras, Ricky Lucas
Live Editor– Jona Garcia
Editor– Stewart Schuster, Mark Contreras, Aaron Szekely, Ricky Lucas, Jona Garcia
Social Team: Elle Money, Alex Burlui
Futur Theme Music – Adam Sanborne http://www.adamsanborne.com
Typefaces: Futura, DIN, Helvetica Neue, Calibre
Futur theme song— Adam Sanborne
https://www.jfl-media.com/en/wp-content/uploads/2019/02/rPguct.jpg
180
320
Barbara C
http://www.jfl-media.com/en/wp-content/uploads/2018/12/training-adobe-corporate-media.png
Barbara C
2019-02-13 02:45:04
2019-02-13 02:45:04
The 3 Rules of Good Logo Design