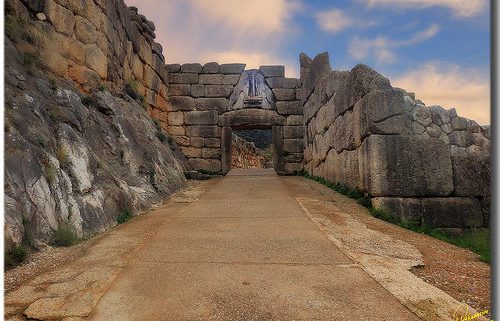 Lions' Gate … HDR + ORTON effect "Πύλη Λεόντων"
Lions' Gate of Mycynae !!!!
One of the most prominent, renown, distinguished Archaeological sites of my country, Greece … Located at the northeastern part of Peloponnese, it is actually the real "trade mark" of the Ancient city of Mycenae and of the Mycenaic civilization …
Every time I get to visit such amazing historic places, I want to return back with at least one photo that will manage to exhibit the real essence of its "character" and in order to do so, I have to visit that place either very early in the morning or just before sunset ..
The Orton effect processing adds an additional emphatic note to the place's one way or another dramatic character …
EXIF: High end compact Olympus Digital Camera SZ-31MR , Normal program , f 3, Focal Length 4,5 mm, ISO 80, spot metering mode, light source fine weather, manually adjusted white balance, auto focus mode, HDR processing was completely unnecessary, Orton effect processing applied after HDR transformation, shutter speed 1/320 s, use of tripod, no flash …
View Awards Count
By Emil9497 Photography & Art on 2014-12-06 17:10:39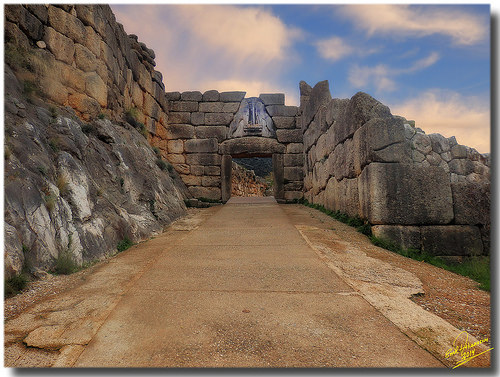 http://www.jfl-media.com/en/wp-content/uploads/2018/03/Y9Lred.jpg
377
500
Jean-Francois Labrosse
http://www.jfl-media.com/wp-content/uploads/2013/03/formation-montreal-entreprise.png
Jean-Francois Labrosse
2018-03-03 18:07:27
2018-03-03 18:07:27
Lions' Gate ... HDR + ORTON effect "Πύλη Λεόντων"