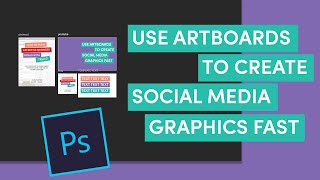 How I Create My Social Media Graphics Fast with Photoshop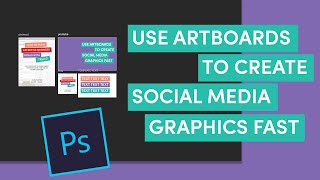 How I Create My Social Media Graphics Fast with Photoshop
I'll be totally honest that I don't get super excited about creating social media graphics to promote my YouTube videos. Every platform has a different optimized size that looks the best. It would used to take me hours!
Until I found Artboards in Photoshop. This technique has allowed me to cut my graphics creation time by almost 75% (I measured!) each time. And each graphic looks great for the social media channels they were meant to look good in.
Grab my artboard template for your own Photoshopping needs in my resource library below!
RESOURCES + LINKS*:
[SUBSCRIBE]
https://www.youtube.com/channel/UCZ59SnQ-wzWNGxG5wSdM4zA?sub_confirmation=1
[RESOURCE LIBRARY] Free Membership of resources and downloads!
[FREE RESOURCE LOGIN] Already a member?
[FAVORITE TOOLS]
Trello: https://trello.com/vyanhs/recommend
SiteGround: https://www.siteground.com/index.htm?afcode=2d867ce6265d57bcf10c65338eb26e83
[SOCIAL MEDIA]
Instagram: https://www.instagram.com/veronicayanhs/
BDSM of Business Facebook Group: http://bit.ly/bdsmofbusiness
*note: There may be affiliate links in this description or video*
https://youtu.be/KiXRumHuc5A
http://www.jfl-media.com/en/wp-content/uploads/2018/12/Y20Q0Q.jpg
180
320
Barbara C
http://www.jfl-media.com/en/wp-content/uploads/2018/12/training-adobe-corporate-media.png
Barbara C
2018-12-26 04:12:12
2018-12-26 04:12:12
How I Create My Social Media Graphics Fast with Photoshop