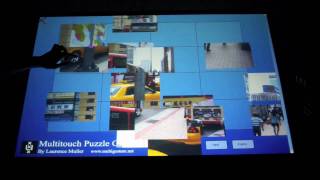 Framework to integrate different multi-touch applications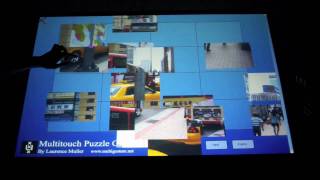 This project was created during the Software Engineering course at Saarland University (WS 2010/2011).
The AppChooserSE is a framework to integrate different types of multi-touch applications. It supports Flash, libavg and furthermore all applications understanding the TUIO-protocol. The current version can manage, start and supply these applications with multi-touch input from one central source. Different profiles allow a better organization of integrated applications. The framework is supposed to present the integrated applications in a public place like a museum or a foyer and therefore has a simple front-end that displays available applications and allows to browse, start and stop them. In addition to that it also offers an interface for administrative purposes that allows to add, delete, configure and organize the available applications as well as the profiles.
The framework is implemented using the multi-touch-capable library libavg: www.libavg.de
http://www.jfl-media.com/en/wp-content/uploads/2018/06/3oLV4t.jpg
180
320
Christian Bourassa
http://www.jfl-media.com/en/wp-content/uploads/2018/12/training-adobe-corporate-media.png
Christian Bourassa
2018-06-24 14:32:33
2018-06-24 14:32:33
Framework to integrate different multi-touch applications