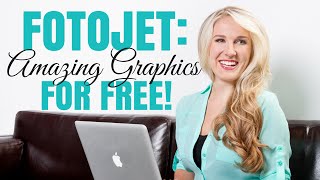 Fotojet: Create Professional Graphics for Free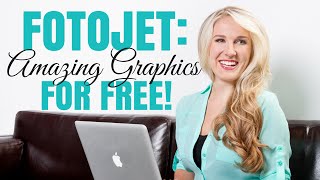 www.fotojet.com
This is one of my favorite websites I use to design graphics for my blog, social media websites, and more.
My Pros
– It's FREE!
– Simple to use
– Compares to Photoshop graphics I've tried to create
– You can upload your own fonts (only other websites I use that do this is PicMonkey.com, which does not have ANY templates and canva.com, but you have to pay a monthly fee)
– Completely customizable and professional looking
– You can choose templates based on how many pictures you are wanting to use
– You can easily upload pics using Facebook or Upload straight from your computer
Cons
– It doesn't save anything you have created previously in case you want to "tweak" something
– It does not save any photos you have uploaded, so you must upload photos each time, which is time consuming for someone who is always adding their logo etc.
If you stumbled upon this video and you are ready for a change, please find me below!
LIKE ME▶ www.facebook.com/brookefit1
EMAIL ME▶ brookefit1@gmail.com
WEBSITE▶ www.brookefit.com
MAKE ME YOUR FREE COACH▶ https://teambeachbody.com/signup/-/signup/free?referringRepId=583421
JOIN MY NEW COACHING MENTORSHIP▶www.brookefit.com/joinmyteam
Like, comment, subscribe and share!
http://www.jfl-media.com/en/wp-content/uploads/2018/06/WO6x1L.jpg
180
320
Barbara C
http://www.jfl-media.com/en/wp-content/uploads/2018/12/training-adobe-corporate-media.png
Barbara C
2018-06-14 06:23:57
2018-06-14 06:23:57
Fotojet: Create Professional Graphics for Free