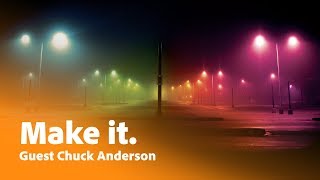 Chuck Anderson: Curiosity Expressed Through Making | Adobe Creative Cloud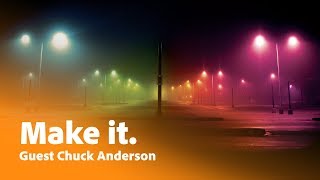 Chicago-based Visual Artist and Creative Director, Chuck Anderson, is as modest as they come…crediting his access to crayons and "parents who fostered that" for his natural ability to "make things". Here, Chuck talks to Brooke and Paul about his decision to forgo art school, utilize his online design community instead, and go on to start creating designs for everyone from Nike to Microsoft just a year after graduating from high school. Ever seen the Windows 7 Desktop? That's Chuck!
Learn more about Photoshop & Illustrator
Photoshop: https://adobe.ly/2zcBUJn
Illustrator: https://adobe.ly/2xx5Ke6
Connect with today's guest, Chuck Anderson:
Twitter: https://twitter.com/NoPattern
Instagram: https://www.instagram.com/nopattern/
Facebook: https://www.facebook.com/nopattern/
Subscribe: https://www.youtube.com/user/adobecreativecloud?sub_confirmation=1
LET'S CONNECT
Facebook: http://facebook.com/adobecreativecloud
Twitter: http://twitter.com/creativecloud
Instagram: http://www.instagram.com/adobecreativecloud/
Adobe Creative Cloud gives you the world's best creative apps so you can turn your brightest ideas into your greatest work across your desktop and mobile devices.
http://www.jfl-media.com/en/wp-content/uploads/2018/12/p89FXa.jpg
180
320
http://www.jfl-media.com/en/wp-content/uploads/2018/12/training-adobe-corporate-media.png
2018-12-13 00:53:19
2018-12-13 00:53:19
Chuck Anderson: Curiosity Expressed Through Making | Adobe Creative Cloud